CodeLobster IDE comes bundled with support for MySQL. With SQL Manager you can work with MySQL by creating new databases and tables, populating tables with data, and running SQL queries on database structures and content. SQL Manager window display list of database connections. Each connection offers a tree view of databases available via that connection, the tables in each database.
To show SQL Manager window:
select Tools | SQL Manager | SQL manager in the main menu

or

select View | Panels | SQL Manager main menu item.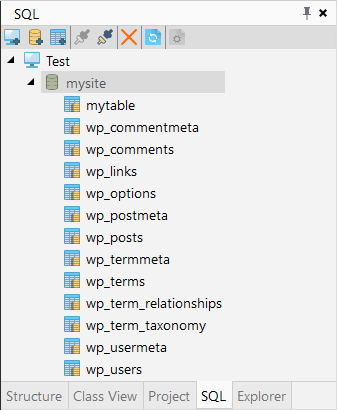 The following list contains the most frequently used features provided by SQL Manager: